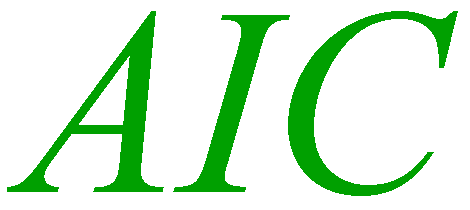 An Issuance Co.
Our Company has no relation to any other AIC's. It's a strange coincidence that the abbreviation of our company is same to various "AIC"s.
---
Guidance of our Business
Editing of Geophysics Dictionary

Geophysics Dictionary is a Kana-Kanji conversion dictionary for technical terms of Geophysics.

Writing of Guide Book

We wrote some guide books about using computer system which was placed on Department of Earth and Planetary Physics, University of Tokyo.

Consulting for running Computer system

We are helping for running computer system of Japan Chibutsu Club.
---
organization
Chairman
Management Bureau
Editing Bureau
Dictionary Bureau
---
History of AIC
It is not short story. Show other page. It is a simple reminiscences.
---
Let's join us!
We are recruiting all time. We are waiting for undergraduate students of Department of Earth and Planetary Physics who approve of our activities. Please see this recruiting information and contact us. If you apply our recruiting, we give you admission license of Japan Chibutsu Club.
---
Contact Us:

Last modified: Wed Dec 5 13:53:30 2001